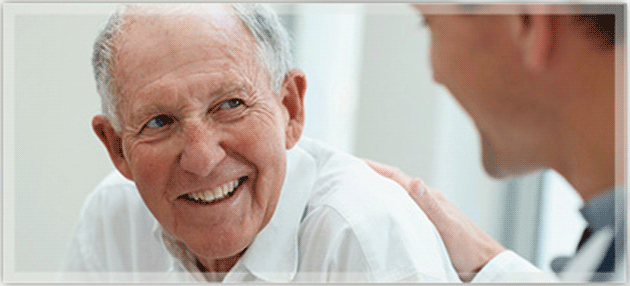 Modern Meditation Works Hand in Hand with Traditional Medicine
There is mounting scientific evidence that meditation has been practiced, in order to enhance the mind, body and spirit, for almost 5000 years. This ancient technique has not faded away for one simple reason: IT WORKS! But before we present the evidence and talk about the process of prescribing a practice, we want to share how we see modern meditation and guided imagery working in tandem with traditional medicine.
Today, meditation is often labeled as "alternative medicine." But here at the Meditation Prescription, we're big proponents of changing that label to "complementary" or "integrative" medicine. The term "alternative" suggests doing one thing over another, and when it comes to good health, we simply don't believe that there's a single path to achieving it.
Simply stated, the Meditation Prescription does not suggest meditation as an alternative to traditional medicine, but rather as a complement to all the other "good things" traditional medicine is doing to nurture and heal the body. Our goal is to work hand-in-hand with today's healthcare providers, because according to the American Medical Association, stress is the number one cause of illness, and there is a large body of research to prove that meditation reduces stress, and in turn leads to improved mental, physical and emotional wellness.
The Meditation Prescription is proud to introduce an easy protocol that healthcare professionals can recommend to their patients which will allow them to actively participate in their own self-care and wellness regimen.
Facts & Research
Meditation & The Body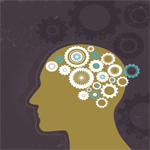 At the Meditation Prescription we have designed ultra-specific guided imagery meditations to support getting individuals OUT of their "Sympathetic" nervous system and INTO their "Parasympathetic" nervous system.
Our meditations interact with the brains limbic system to allow you to calm your Amygdala, which is where emotions are triggered.  Our guided meditations have also been designed to allow you to relax and move out of a "beta" brain state so that you can easily go deeper into Alpha, then Theta and even sometimes into a deep healing Delta brain state. By doing this, you support your immune system by doing some healing from the inside out. Over time, as you develop your mediation practice, you learn how to be work with your past emotional triggers and learn to operate more consciously from your pre-frontal cortex which is where conscious decision making begins.

Meditation 101
From WebMD:
Guided imagery is a program of directed thoughts and suggestions that guide your imagination toward a relaxed, focused state. You can use an instructor, tapes, or scripts to help you through this process.
Guided imagery is based on the concept that your body and mind are connected. Using all of your senses, your body seems to respond as though what you are imagining is real. An example often used is to imagine an orange or a lemon in great detail-the smell, the color, the texture of the peel. Continue to imagine the smell of the lemon, and then see yourself taking a bite of the lemon and feel the juice squirting into your mouth. Many people salivate when they do this. This exercise demonstrates how your body can respond to what you are imagining.

Research Highlights
Since the early 1950s studies on meditation have been performed. While these early studies had multiple flaws and yielded inconclusive data, more than 2000 recent research studies have been published on meditation programs in well over 160 scientific journals in more than 30 countries, and these newer studies conclude that meditation can lead to numerous health benefits including:
Decreased medical utilization and hospitalization
Reduced cardiovascular disease risk factors
Decreased depression, anxiety and insomnia
Reduced stress and pain
A boost to the immune system
The reversal of aging and increased longevity
A reduction of high blood pressure
Reversal of poor brain function
Increased "grey matter"
We invite you to review the research for yourself. Seeing really is believing! Take a look at our "Research" page to download an ebook that we have compiled with almost 250 hand picked scientific studies and links to their findings.
When to Prescribe a Practice
Every week 95 million Americans suffer from some kind of stress-related symptom for which they take medication. That means that one in three Americans are on a drug because of STRESS! It is safe to say that stress may be the largest issue that our medical and psychological communities face today, and it's just getting worse. What would happen if we could change the "c" in medication – and change it to a "t".  It turns medication to meditation.
It is estimated that 75–90 percent of all visits to primary care physicians are for stress-related illnesses. These include colds, the flu, weight issues, stomach problems, chronic pain, high blood pressure and more. Stress has also been linked to more serious conditions such as depression, cardiovascular disease, HIV/AIDS and cancer. If and when you suspect a patient's health is being negatively impacted by stress, you should consider prescribing a meditation practice. Studies show substantial bodily changes as a consequence of a regular meditative practice. To learn more, visit the Meditation and the Body in the green link above.
If and when you decide to prescribe a meditation practice, know that you won't be alone. According to a recent study from Harvard Medical School, every year more than 6 million Americans are advised to use meditation and other mind-body therapies by conventional healthcare providers. The National Institute of Health, the Mayo Clinic, the Cleveland Clinic, and Harvard Medical School are just a handful of the esteemed institutions that are expounding on the multiple benefits of meditation.
What Does a Meditation Practice Look Like?
Many scientific journals state that one can attain curative results by just taking 20 to 30 minutes a day to do some form of meditation with five days a week being the optimal amount. There have been studies that show change in the brain can start in as little as just 4 days. To those that do it on a regular basis, meditation is fondly known as "a practice". It really just means to make a commitment to take some time to sit and be still with oneself for a set period on a regular basis. Studies show that if you meditate daily for 11 straight days, the likelihood of continuing is over 90%.  So just getting your patients and clients pointed in the right direction is important.
There are many forms of meditation. Our specialty at the Meditation Prescription is recorded guided meditations that help alleviate stress, because as we stated earlier, stress is the number one cause of all illness. Our meditations include guided imagery, self- introspection, affirmations, mindfulness, deep breathing and the most cutting-edge techniques available to help your patients quickly and easily develop a practice specific to who they are and what they need. These meditations were developed over the past decade based on our direct experience working with more than 10,000 individuals seeking to reduce stress and increase overall wellness and happiness in their lives.
Our goal is to expose individuals to a wide range of meditative practices so that they may determine what works best for them. We invite you to check them out for yourself!
Take a look at the video below from our Founder – Skip Lackey.  He will share some additional information about what our website offers.
If you are a Medical Professional or support clients and patients in the health and wellness field and want to prescribe meditation – Sign up below!  We will  send you FREE MeditationPrescription.com "script" pads that provide pre-printed details about our site AND a discount code for any purchases made on the site.