Meditation and Guided Imagery
Supported by ongoing Science and Research



We know that as a busy healthcare professional you don't have the time to do the research on mediation so we have done that for you.  The current research is totally overwhelming! We have culled through over 2000 studies at the National Institute of Health and handpicked 250 of them that focus on specific physical and emotional issues and provide the links to the "abstracts" and articles on the findings of each study.
We want to become your trusted partner in educating your clients and patients about stress and offering them ongoing support in the form of meditations support through webinars, podcasts, motivation and up-to-date research information.
Download our FREE – MeditationPrescription.com Ebook –
It will give you additional information and tools to handle stress and links to over 250 studies from leading health organizations showing the scientific efficacy of meditation, guided imagery and CAM (Complimentary and Alternative Medicine) practices.
Our FREE gift to you!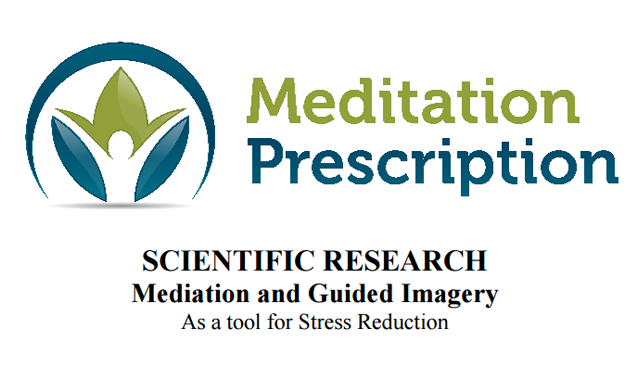 Also, if you come across new scientific studies and/or data on meditation, guided imagery and CAM practices, please email us the link. We will be posting new up-to-date information on our blog and would love to hear from you.
We would also love to hear about your personal experiences, and your clients' comments after using our meditations. Keep us informed so that we can spread the word.
Skip Lackey
and The MeditationPrescription.com Team